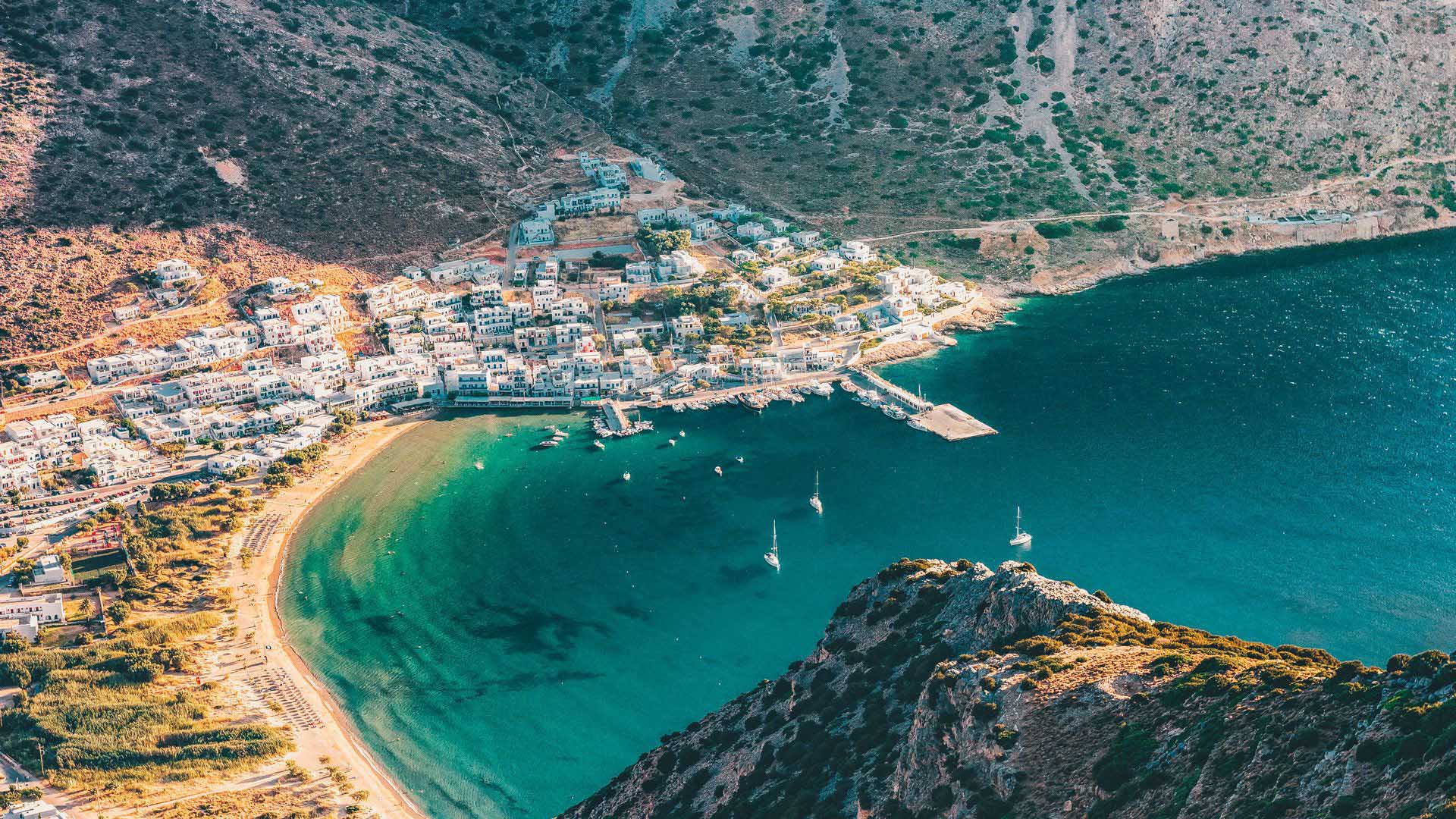 Local chickpea soup
In every Sifnian household, every Sunday morning, chickpea soup steams in a ceramic pot. The cooking begins the previous night when the chickpeas are boiled with oil and rainwater and then left to simmer all night in a wood-burning oven.
Locals enjoy their soup after coming home from the morning church service, accompanied by olives, bread and wine. It is featured in the restaurants here, along with mastelo (lamb or goat slow-cooked in a clay pot). Sifnian recipes prove that true happiness lies in simplicity.
The acropolis of Sifnos
At the top of Agios Andreas Hill, you will discover the ruins of the fortified acropolis built in the Mycenaean era and the church of Agios Andreas. The view is extraordinary.
Virgin Mary of the mountain
Looking out from the courtyard of the beautiful church of the Virgin Mary, the panoramic view stretches from Platis Yialos to Kimolos. You can have a similarly dazzling experience at the church of St Simeon, the white church overlooking the port of Kamares.
Source: https://www.discovergreece.com