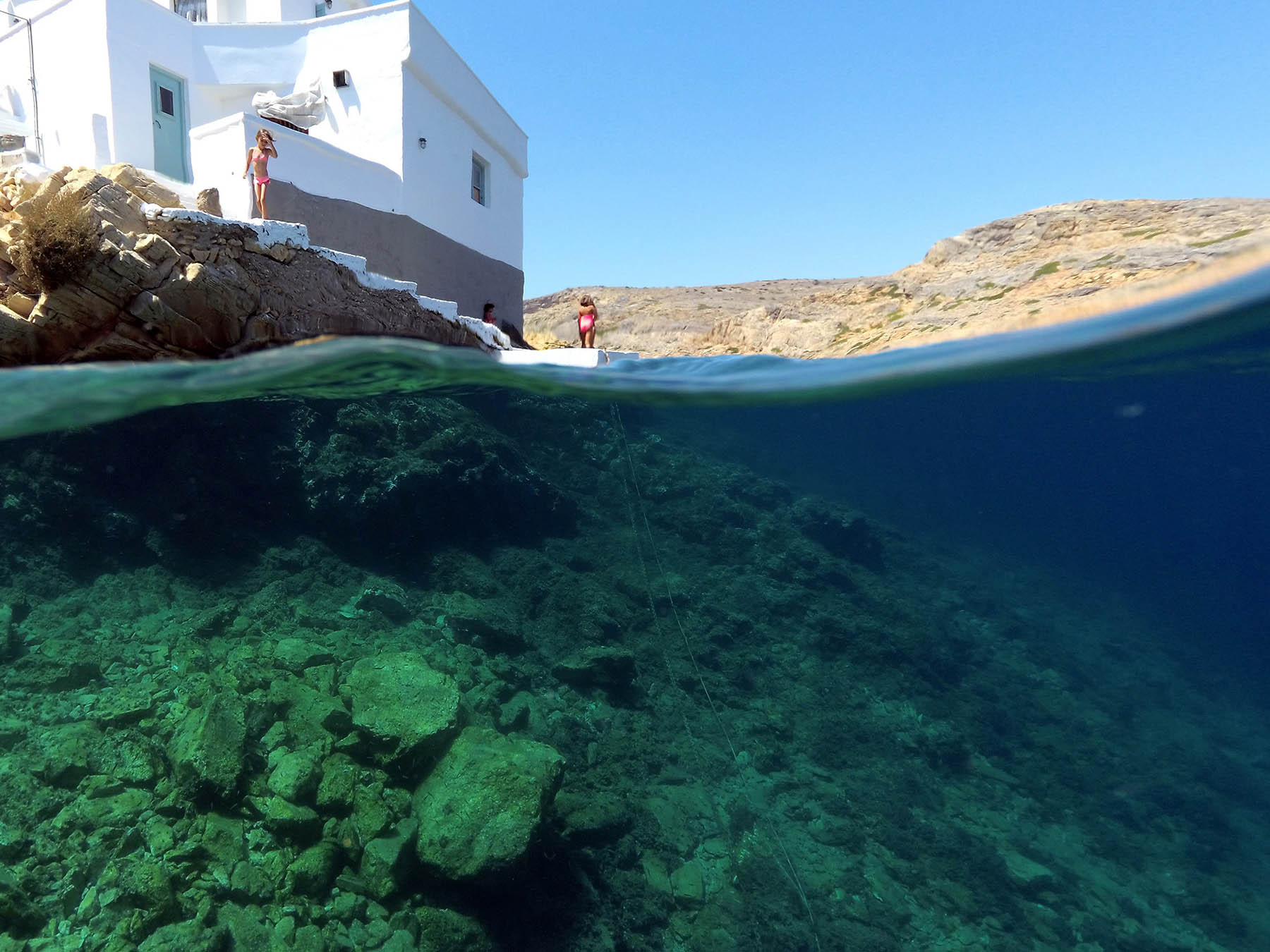 Evocative landscapes, lively traditions and a rich culinary heritage make for unforgettable holidays on Sifnos, an island of balance and harmony in the Cyclades
Sifnos stands out among the Cyclades islands for its architecture and natural beauty. Once a thriving gold and silver mining location, it has since ancient times cultivated a reputation for the finer things in life. Today, it combines the picturesque with a rich tradition in cuisine and local crafts. And yet, despite its refined culture and "Cycladic chic" ambience, Sifnos retains a low profile that instils a sense of peace in the visitor.
As with so many islands in the Cyclades, Sifnos offers a wide array of beaches, from Panagia Chryssopigi, where you can dive from rocky ledges to more organised swimming at Kamares, Platys Gialos and Vathy. For those who prefer to avoid crowds, there is Fykiada, accessible on foot, and if you rent a yacht or have your own boat the island has multiple small, secluded natural bays.
The town of Artemon is defined by its beautiful neoclassical homes and well-tended narrow streets, and the surrounding villages stand out for their whitewashed courtyards, deep-coloured bougainvillea and finely crafted terracotta chimney tops.
Meanwhile, traditional cuisine on Sifnos includes chickpea soup made in ceramic bowls, mastelo (lamb or goat baked on vine branches) and salad with capers. A swim at the quaint little ancient port of Seralia can be followed by a seafood meze, and later on by a walk up to the medieval settlement of Kastro (Castle) with the Venetian loggias to see the sunset. And to wrap up an eventful day, you can look forward to Sifnos' rich nightlife.
Sifnos' main town, Apollonia, also offers plenty of choices for entertainment, as well as more traditional pursuits, especially the island's church festivals (panigiria), which are accompanied by food for all and music. Sifnos even has a name for locals who organise the festivals (panigirades). If you go to Sifnos in September, you will catch the annual Cycladic Gastronomy Festival, named after Nikolaos Tselementes, a renowned chef in Greece born on the island and forever synonymous with the Greek cookbook that is a culinary bible in houses across the country.
Like a gracious cosmopolitan hostess who also follows local tradition, Sifnos is an island of opposites that work together and provides a mix of people and lifestyles without losing its balance.
Source: https://www.discovergreece.com/